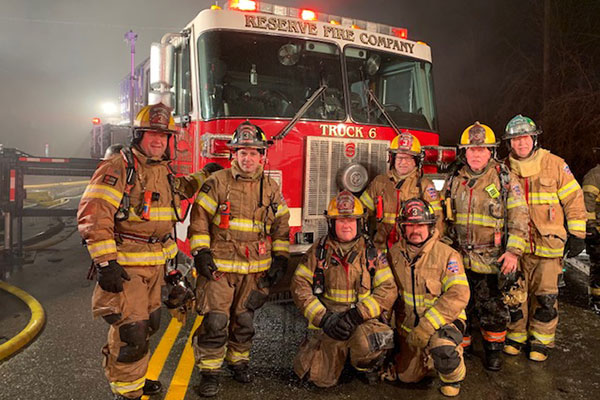 Reserve Hose Fire Co. is looking for volunteers 18 and up who are interested in becoming an active firefighter. Join our team of courageous men and women dedicated to protecting our families, neighbors and fellow residents. Qualified applicants are considered without regard to race, color, creed, sex, national origin, age, marital or veteran status.
Benefits
Pride and Satisfaction of Community Service
Free Training
Camaraderie and Family Atmosphere
Free Uniforms
Free Fire and Medical Protective Equipment
Tax Deductions
Social Activities
Length of Service Award
*Must be a minimum of 18 years old to join.